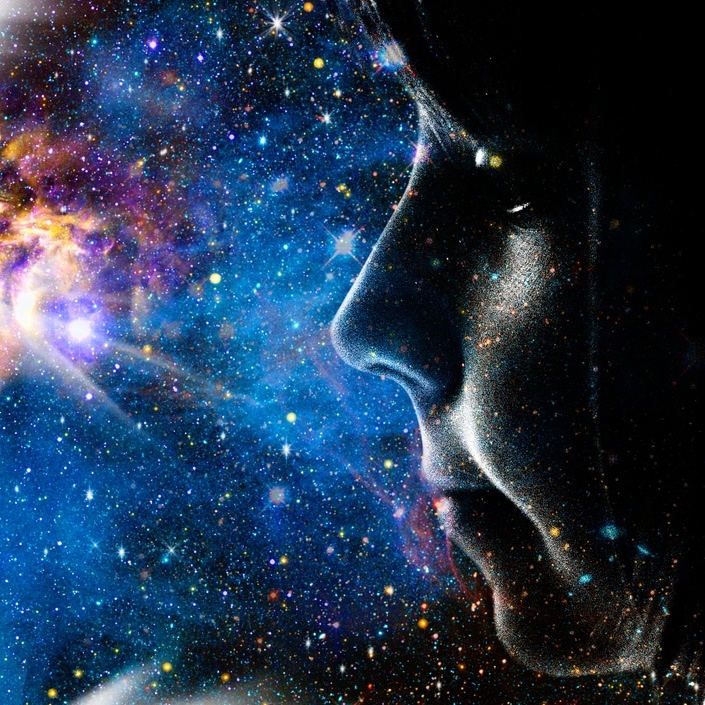 Adventures with Lucid Dreaming for Your Spiritual Revolution
Practical Dream Yoga Course to Activate Your Spiritual Powers!
Adventures with Lucid Dreaming for Your Spiritual Revolution
Practical Dream Yoga Course to Activate Your Spiritual Powers!
We spend one third of our life in sleeping! Why not make productive use of this time for your Self Development?

Why do we dream? What is lucid dreaming? Are dreams important? Do they carry messages from higher realms? Can we control our dreams? What is OBE? Why do I get repetitive dreams? Can I develop my intuition using dreams? Can I develop my spiritual powers using lucid dreaming? Can I decode mysteries of the life by decoding my dreams?
If you have ever thought of any of such questions - this course is for you. The emphasis of this online course is on practical exercises for becoming aware of dreaming process and the practical use of dreams to gain invaluable insights and decode several mysteries of life. You will learn to seek out the eternal truths using the theory, practical tips, guidance and scientific approach of the How to Lucid Dream for Your Spiritual Revolution eCourse.
The workshop is derived from my personal experiences of working with dreams since past fifteen years! Case studies from my personal experiences will be used to clarify topics from a layman's perspective.

Why learn lucid dreaming? Benefits of Lucid Dreaming:
Adventures of exploring a new world
Fulfill your desires on grand scale
Experiment with instant manifestation in dreams (Co-creation)
Identifying areas needing attention for self development
Overcoming phobia, fears, habits
Improving intuition
Getting creative ideas during sleep
Problem solving during sleep
Exploring and experiencing alternate reality
Activating Extra Sensory Perceptions
Insights about ultimate reality
Release yourself from limiting beliefs
Experiment with mind powers like psychokinesis
Learn about your shadow aspects
Learn about your past lives and integrate them
Get hints about probable future events - especially warnings
Increased chances of out of body experience
Disabled people can enjoy and experience joy of using dream body
Those in sports, athletics, performing arts can practice their skills in dreams
1000% Boost to your spiritual development
Course Structure: This is an online self paced course. Do it in the comfort of your your home at your own pace. With around just 30 minutes per day, it should take around 3 months to complete it giving ample time to concepts and practices for success. By following the concepts and exercises, you will start noticing results within first month itself.
Course contains concepts explained in simple language, a lot of practical exercises and radical questions to ensure you understand what you learn.
FREE PREVIEW: Scroll below to see chapters available for "Preview".
Queries/Support: You can submit your doubts and questions directly to me via email: [email protected] I will answer them personally.
30 Days Money Back Guarantee: I am confident of your success and hence offer an un-conditional 30 days money back guarantee. If you do not like the course, you can ask for FULL REFUND till 30 days from date of purchase! So basically you have nothing to loose to join and explore this exciting course.
Hope to see you on the other side!
To Your Evolution!

Amitt Parikh
Founder & Editor
Your Spiritual Revolution
Founder
Integral Mind Power (TM)
Spiritual Videoz
Director
Parikh Info Solutions Pvt. Ltd.
Producer
Amitt Parikh Productions
Your Instructor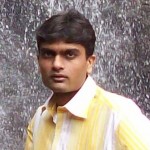 Amitt Parikh is a modern mystic, an author, an intuitive life coach and above all a seeker of The Truth. By integrating the mystical wisdom of the East, the practical logical mindset of the West and guidance from The Mysterious One, he guides individuals towards speedy Integral Evolution for a successful Integral Life.
He has published many thought-provoking articles, short stories, poems and presentations in several newspapers, magazines, newsletters and websites. He is the author of Conversations with The Mysterious One series, director of Parikh Info Solutions Pvt. Ltd. and Executive Editor of Your Spiritual Revolution.
Professionally he is a mechanical engineer, software programmer, CAD consultant, translator, editor, trainer and producer. Overall he has over 15 years of experience in IT industry and successfully running a business.
Amitt has undergone spiritual training and initiations from several great masters from India, USA, Australia, Malaysia and Europe. Some of the training & initiations received include Holistic Living, Kriya Yoga, Aura Viewing/Reading, Astral Travel, Chakra Meditation, Intuition Development, Past Life Regression, Reiki, Channeling, Inner Power, Body of Light activation, Anand Siddhi Activation, DNA activation, Holographic Creation, Vipassana, Lucid Dreaming, Sun Yoga, Panini, Gnanvidhi, Samarpan Meditation, Mind Power, Instant Healing, Transcendental Meditation, Raja Yoga, Living Soul Development, Mind Projection, Quantum Jumping, Akashic Field Therapy, Aura Reading, Remote Viewing & Remote Influencing, Manifest Anything, Silva Ultramind, Mind Power Secrets, Mind Accelerator, Memory Power, Ascension, Karuna Reiki, Cell Regeneration, Neuro Linguistic Programming, Mindfulness, Spiritual Millionaire Secrets, Dream Yoga etc.!
During inner transformation spanning over last several years, he had several paranormal experiences like lucid dreaming, astral projections, OBE, dual awareness, intuitions, visions of future events, remote viewing, mysterious manifestations, past life recall, healing, conscious channeling of divine beings, visions & visits of masters, blissful contentment and spontaneous clarity on eternal questions.
Being guided by the infinitely infinite Silence, referred as The Mysterious One, he went through different paranormal experiences in various stages of life to integrate them all and continue to evolve further.
Course Curriculum
Introduction to Lucid Dreaming
Available in days
days after you enroll
Why learn lucid dreaming?
Available in days
days after you enroll
The Simple Science of Sleep
Available in days
days after you enroll
Frequently Asked Questions
When does the course start and finish?
The course starts now and never ends! It is a completely self-paced online course - you decide when you start and when you finish.
How long do I have access to the course?
How does lifetime access sound? After enrolling, you have unlimited access to this course for as long as you like - across any and all devices you own.
What if I am unhappy with the course?
We would never want you to be unhappy! If you are unsatisfied with your purchase, contact us in the first 30 days and we will give you a full refund.